Welcome to APC Dayschool
Established in 1990, APC Dayschool has been a beloved and respected part of the Alpharetta community for over 30 years. Our dedication to excellence ensures a quality education in a Christian environment, helping each child grow socially, mentally, physically, and spiritually. We invite you to join us for learning and fun with additional opportunities for after-school enrichments. Come grow with us!
Preschool: half-day classes for ages 3 to 5 years
Parents' Morning Out: half-day classes for ages 12 months to 2 years
To see the differences between Private Pre-K at APC Dayschool and Georgia Pre-K, please click here.
TOURS are offered by appointment. Email Director Wendy Curl to schedule.
Registration is open for our 2023-24 school year. Visit our Registration page for details.

Click HERE to learn more about our 2023-24 Dayschool programs.
Contact Us
770-751-3862
Our hours of operation are 9 am to 1 pm.
Dayschool Director: Wendy Curl
Dayschool Administrative Assistant: Alison Trizzino
You can also keep up with us on social media!
Directions:
We are located inside Alpharetta Presbyterian Church, 180 Academy Street, Alpharetta, GA 30009.
When you enter the church property from Academy Street, follow the one-way drive around to the back of our building. Park in the rear parking lot and walk up the sidewalk toward our patio and Memorial Garden. The APC Dayschool entrance is under an awning to the right of the Memorial Garden. If the door is locked, please ring the doorbell for assistance.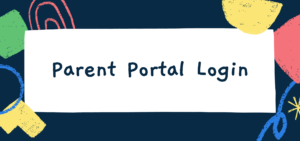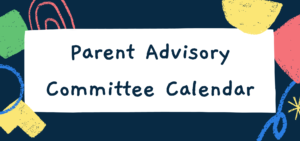 Our Program
We ensure a safe, loving, Christian environment for your children while encouraging and challenging them to develop an attitude of eagerness for learning. Our children enjoy small teacher-student ratios and a curriculum that promotes social, physical, mental and spiritual growth while laying a foundation for future school work. Classroom activities include both teacher and child-directed centers as a way of introducing information and developing skills. We have an active Parent Organization—parent participation is encouraged and appreciated.
What our Families Say
"We have loved APC and our son has learned so much from the teachers. We love all of the extra activities like science, music, chapel etc.  we recommend APC to anyone looking for a preschool."
"We are so blessed to be part of the APC family! Thanks for providing a God centered, nurturing environment for little ones. Love the addition and options of sunrise club and stay and play!"
"I've had kids enrolled at many preschools (this is child #8). This program is an excellent mix with intro to academics, great emphasis on fine and gross motor skills, personal care (putting on jacket), following directions, arts and singing."
"Very pleased with the program. We are so impressed with the program, teachers, Admin and fellow students at APC! Each of you are simply fabulous! Thank you for all you do day in and day out! You make a difference."
Did You Know?
All lead teachers hold at least a bachelor's degree.
All classrooms are staffed by a lead teacher and assistant, through our 2-Adult Rule.
All classes enjoy music and science once a week.
All classes are invited to chapel weekly.
We are a member of the Georgia Preschool Association.